---
Thursday 1st April 2010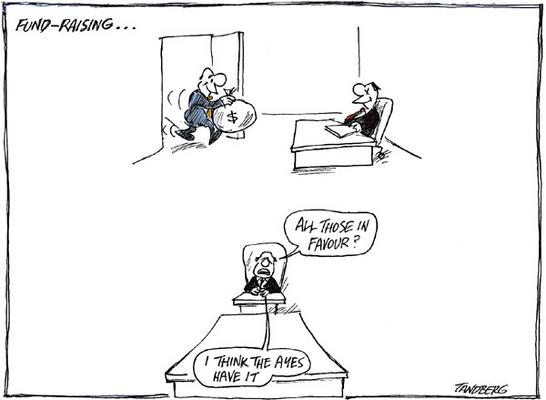 Labor Party scraps fund-raising event
Read More
>>
---
---
---

Friday 12th March 2010
Planning Minister Justin Madden gatecrashes inquiry into Windsor Hotel email scandal demanding to be heard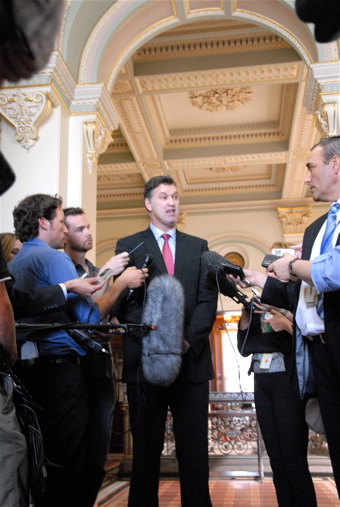 Justin Madden holds court yesterday



Stephen McMahon, AAP


---
---
Tuesday 23rd February 2010
Justin Madden washes his hands of Kew Cottages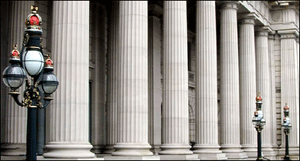 ---
---
---
Monday 15th February 2010
f
---
---
---

Kew

Public Meeting

Tuesday 2nd February 2010

Calls on the Brumby Government to stop any further construction works on the Kew Cottages public land pending consideration of the Ombudsman's Report by both houses of State Parliament... (Follow via Twitter..)

Summary of
KCC
Presentation
(More..)
Motions carried
---

KEW COTTAGES COALITION INC. PRESENTS

Kew Cottages
and the
State Election
A MIDSUMMER NIGHT's
PUBLIC MEETING
MC

Rod Quantock


All Local Members of State Parliament have been invited inc:
Andrew McIntosh (Liberal) , John Lenders (ALP), Jennifer Huppert (ALP)
Andrea Coote (Liberal), David Davis (Liberal, Chair. Public Land Inquiry) , Sue Pennicuik (Greens)
7pm Tuesday 2nd February 2010
Phyllis Hore Room
Kew Civic Centre
Cnr Cotham Road and Civic Drive
KEW


Melways Map 45 D6

The next instalment in one of Melbourne's most contentious Major Projects.
Topics for discussion:
How has the State of Victoria managed to loose




$17 million

building and selling 55 houses in Kew ?
What will each of our local MP's do about protecting all of the remaining
Kew Cottages
Public Land if re-elected ?


Do our MP's support the Kew Coalition's Alternative Plan ?


How can the community help ?

---
---


Australia Day
Tuesday 26th January 2010
(Read More >> )
---

Download
Kew Cottages - Alternative Plan

Update

:
Family Support and Respite Care
The Kew Coalition's original Public Land Plan for Kew Cottages
was endorsed by the all party Parliamentary Inquiry into Public
Land Development. Our plan was based in part on the adaption
and re-use of some existing high quality disability facilities....
(Read More >>)
(PDF Print Version)
**

---
---
---
---
2010
**

From The Archive... 2009
---

Sunday 20th December 2009
To preserve democracy, political donations must be limited
(Read More >> )
---

Tuesday 15th December 2009
Graham Richardson is still a figure of influence
Irritated ... Graham Richardson during the inquiry / Pic: Alan Pryke Source: The Daily Telegraph
Gemma Jones and Angela Kamper write:
LABOR heavyweight Graham Richardson revealed himself as an unpaid policy adviser to Premier Kristina Keneally's Government yesterday.

In sometimes heated exchanges at a State Government committee related to the Michael McGurk affair, Mr Richardson was asked about his contact with the State Government's leadership plotters and his influence in Government ranks.

The former federal minister and now lobbyist, who said his car is his office, said he was in close contact with "puppeteers" Joe Tripodi and Eddie Obeid as well as controversial MP John Della Bosca in the lead-up to former premier Nathan Rees' downfall.

Since Ms Keneally became Premier earlier this month, Mr Richardson said he had been offering free advice on policy matters but he denied he influenced the leadership change...

(Read More >> )
---
Friday 4th December 2009
Victoria's disabled housing 'in crisis'
Source: Stateline Victoria
Published: Friday, December 4, 2009 12:00 AEDT
Expires: Thursday, March 4, 2010 12:00 AEDT
Numerous stories of heartache from angry families have been told to a parliamentary inquiry into housing for Victoria's disabled, including the case of an autistic man who was driven to self-harm after being locked in a small room for hours on end.
JOSEPHINE CAFAGNA, PRESENTER: A parliamentary inquiry into accommodation for disabled Victorians is expected to uncover a system in crisis. The committee has heard countless stories from families in despair; among them are Mark and Ellen Modra. They've watched their autistic son, Luke, deteriorate to the point of self-harm, after spending hours locked in a room with little more than a bed and a toilet. Erin Cassar reports.
(Read More >> )
---
---
---
Tuesday 17th November 2009
Will Brumby Match NSW Ban on Developer Donations ?
---
---
---


Tuesday 3rd November 2009
$10,000 to sit next to Brumby
ROYCE MILLAR AND PAUL AUSTIN write
Read More >>
---


Friday 16th October 2009
Disability watchdog hits out
PAUL AUSTIN
writes
Read More >>
---


Tuesday 15th September 2009
Chilling words from The Fixer
Andrew Clennell writes
---

State Politics

---
Thursday 4th June 2009


Australia's State of Disgrace
Why Justin Madden was censured by the Victorian Parliament

Minor Political Parties - the New Conscience of Spring Street ?



Dur: 4:39 ==

Kew Cottages future - Peter Kavanagh MP from Kew Cottages Coalition on Vimeo.

==


Interview - Peter Kavanagh MP from Kew Cottages Coalition on Vimeo.



---
Victoria
Australia's State of Disgrace ?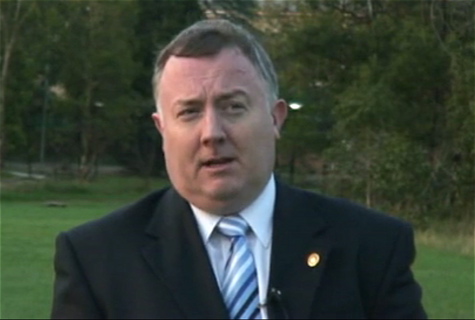 "The Disability Sector has paid too high a price for what has happened here at Kew

... it is an absolute disgrace in my view..."

Cr. Phillip Healey, Boroondara Council


View Planning Backlash Video >>>
http://www.vimeo.com/4513554
Courtesy: marvellousmelbourne.org

---
---
---
Thursday 19th March 2009
Brumby The Wrecker Was Here..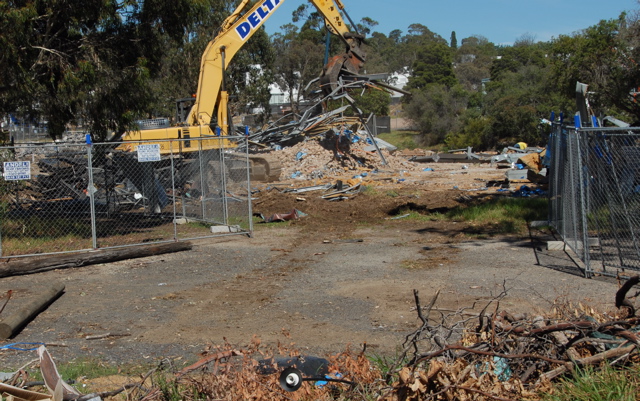 The Crescent Kew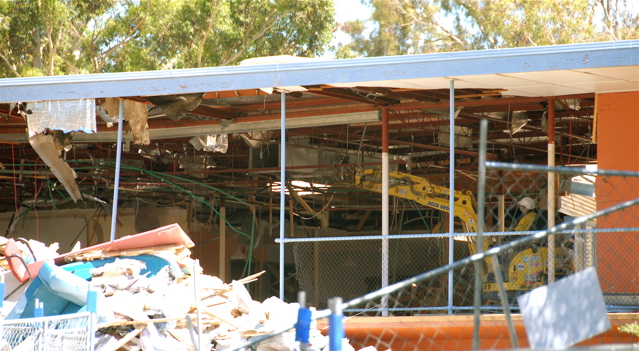 The Demolition of Unit 24 on The Crescent. Photo KCC.

---
Tuesday 10th March 2009

Kew school chockers
James Dowling writes..

KEW Primary School is "bursting at the seams" and the State Government has known of its predicament for more than 10 years.... >>



Are you surprised ?

---
Tuesday 3rd March 2009

And then there is the traffic issue...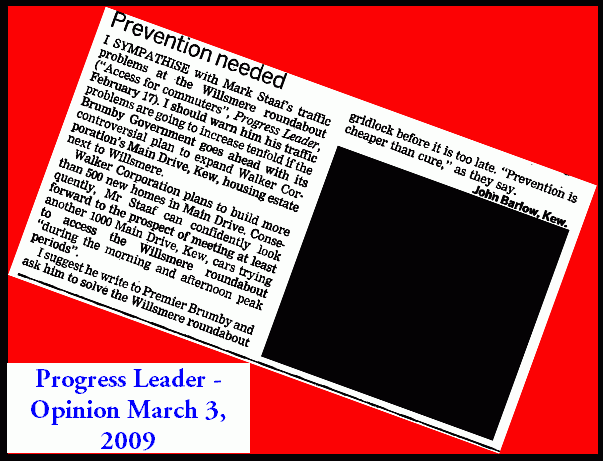 Prevention needed
- John Barlow, Kew
Click
here
to see what the
traffic
referred to by John Barlow looked like a year ago (April'08 ) And as Mark Staff has found, the traffic problem "during the morning and afternoon peak periods" has already got a lot worse...
---
Tuesday 24th February 2009


Disability Accommodation for Bushfire Victims.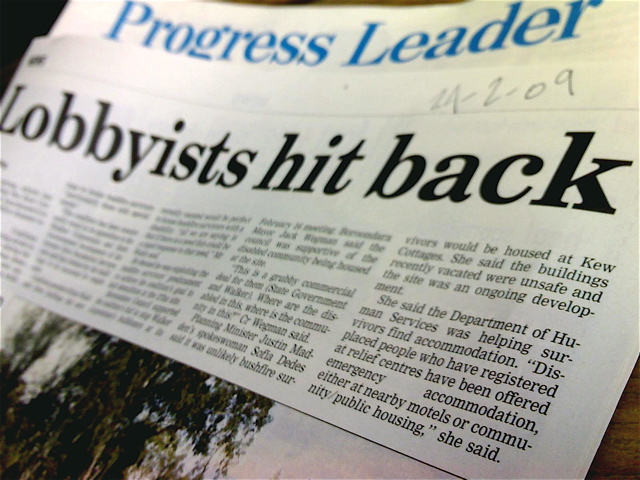 James Dowling writes in the Progress Leader
A KEW lobby group, which has been trying to stop the Kew Cottages development, has denied it is exploiting the bushfire disaster to achieve its goal...

.

Planning Minister Justin Madden's spokesperson said that the buildings recently vacated were unsafe..

(More >>)
---
Sunday 22nd February 2009

National Day of Mourning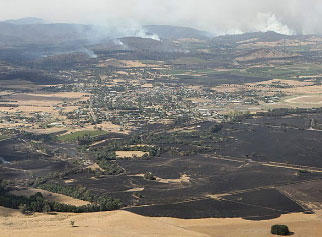 View of Yarra Glen during bushfires submitted by community volunteer (Photo: National Trust)

The National Trust asks people to support the Australian Red Cross – Victorian Bushfire Appeal at National Trust Properties this Sunday 22/2/09

The Trust a registered charity will also donate $1 for every visitor

Kew Cottages listing on the National Trust Register

---

Tuesday 17th February 2009


Disability Accommodation for Bushfire Victims.



Boroondara Council last night resolved to write to the State Government to immediately cease demolition at Kew Cottages while they consider the use of the undeveloped portion of the land for disability and more immediately Bushfire relief.



Kew Cottages Coalition has appealed to the State Government to immediately make available recently vacated accommodation at Kew Cottages for Bushfire victims - particularly those with special needs.




---
Saturday 7th February 2009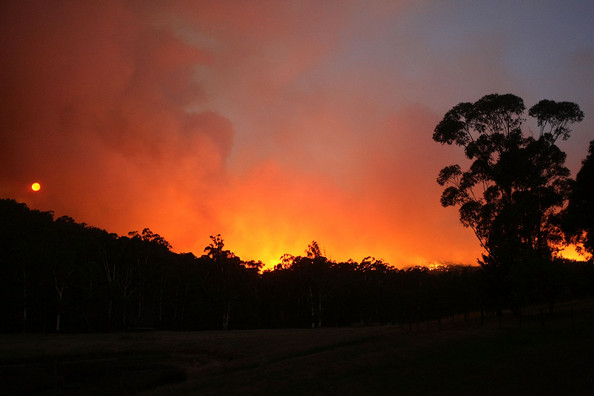 Black Saturday Bushfires
---


Tuesday 3rd February 2009
Incompetence shown
- Elizabeth Bentley, Rosebud
Draw the line -
Richard
Grummet, Hawthorn East
---
Kew

Public Meeting
Calls on the Government to halt all demolition, and all development approvals at Kew Cottages pending the outcome of the Ombudsman's investigation into the Government's Kew Cottages Development Agreement with Walker Corporation

.... (More..)


Summary of

KCC

Presentation

(More..)

Motions carried
---

Tuesday 3rd February 2009
Big property developers help line the pockets of ALP
JOHN Brumby's ALP continues to be bankrolled by companies either enjoying or seeking its favour, notably controversial property developers theWalker Corporation and Bensons Property Group.... >>>

---
Tuesday 27th January 2009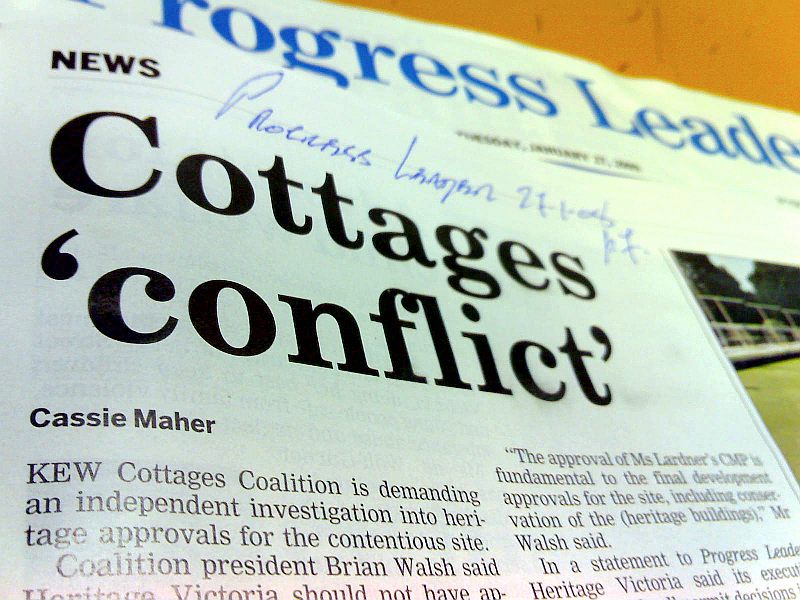 Cassie Maher writes in the Progress Leader:
---
---
---
---
From The Archive... 2008
**

---

Saturday 13th December 2008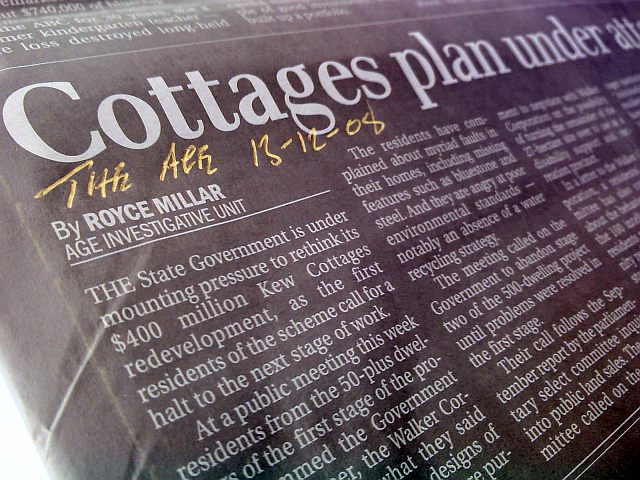 Cottages plan under attack
Royce Millar, Age Investigative Unit
December 13, 2008
THE State Government is under mounting pressure to rethink its $400 million Kew Cottages redevelopment, as the first residents of the scheme call for a halt to the next stage of work.
At a public meeting this week residents from the 50-plus dwellings of the first stage of the project slammed the Government and its partner, the Walker Corporation, over what they said were changes to the designs of their homes after they were purchased off the plan.
The residents have complained about myriad faults in their homes, including missing features such as bluestone and steel. And they are angry at poor environmental standards — notably an absence of a water recycling strategy.
The meeting called on the Government to abandon stage two of the 500-dwelling project until problems were resolved in the first stage....
View Royce Millar's Full Story in the Melbourne Age >>
==
---
Thursday 4th December 2008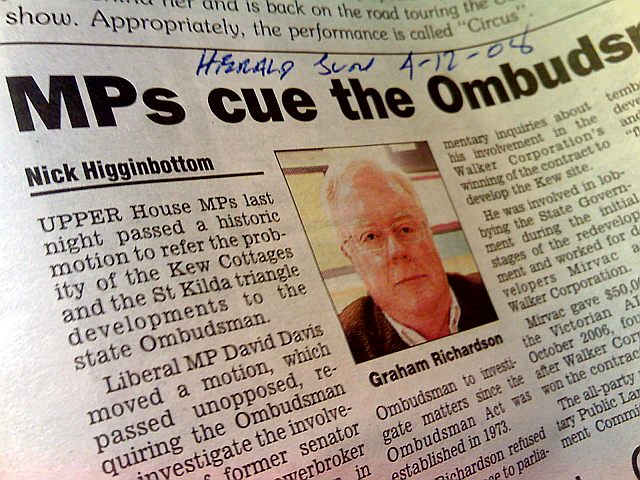 ---
St Kilda, Kew deals to be investigated
Royce Millar writes in the Melbourne Age:
THE redevelopment of Kew Cottages and the troubled revamp of the St Kilda triangle site are to be investigated by the State Ombudsman.
A Legislative Council resolution pressed by the Opposition and the Greens last night sought the investigations following a parliamentary committee's inquiry into the State Government's handling of public land development.
It is the first time the government watchdog has had such a referral from the upper house.
Last night Deputy Ombudsman John Taylor confirmed his office would conduct the investigations... (more)

Wednesday 3rd December 2008
Pressure for Ombudsman to Investigate